Last year, I visited Prince Edward Island on a whim. Less than 24 hours to explore "the gentle island," sample Cow's ice-cream, take photos of Cavendish Beach, party in Charlottetown, swap spit with a young man on a picnic table outside my hostel, and visit Green Gables… the "setting" for the classic Anne of Green Gables series. I didn't know anything about Anne or LM Montgomery. I watched a short clip about the author's life, got a little teary eyed, and moved on to explore the house.
In the bookshop, I picked up the first book in the series. Anne of Green Gables. It was cheap, and I felt it was a "true" souvenir. I had tried reading the book years ago as a kid, but threw it aside after Anne declared her hatred for redheads. How dare she?
This past spring, I picked up where I left off. I dived in headfirst, and then there was no turning back. I devoured the book, I freaking consumed it and developed a friendship with Anne that I haven't found in any other literary character. She became as real to me as my own friends, and her ongoing stubbornness about refusing friendship with Gilbert Blythe sometimes made me scream.
Fortunately, Maggie has been an avid Anne reader for years, and she graciously handed over the rest of the series to me. It took me a few months to get through them all, but I did it. I was with Anne and her family as they grew up, married off, suffered through a war, and embraced life on the island. I adored Jem, and Rilla, and the twins, even when their lives became the focus of the books rather than Anne's. I have never been more compelled to book it to Prince Edward Island ASAP.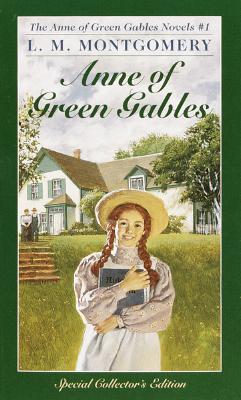 At the end of the series, with the most perfect ending you could possibly imagine, I closed the book and tried not to let Ange know I was sniffling in the passenger seat as we drove home from Twillingate. What a loss! My little island family no more. How would I go on?
The series is wildly popular, especially in Japan, and is a HUGELY influential factor in PEI's booming tourism industry despite its small size. Maggie and I discussed our infatuation with the series, and how badly it makes us want to go back to that era where you were forced to raise babies and wear dresses with stockings and spend your evenings knitting blankets while gossiping with the town folk. Because it's simple, yet everything was significantly harder. Imagine, having to take care of house and home, manually! Having to attend school without a laptop?! Churn your own BUTTER?!!! I would never be stuck in this weird quarter-life crisis, because my life would have been mapped out for me years ago.
Ain't it just so wonderful?
Where could I do that? Where could I live in total oppression and without any technology whatsoever, for like, a week? In a Mennonite village, perhaps?
And naturally, Newfoundland has a counter-argument. I can't embed the video, but it'll kill you with laughter. KILL.
Have you met Anne?